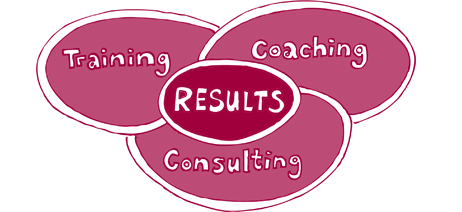 Services
We use a variety of delivery mechanisms to help our clients create the changes and get the results they want.  This includes group trainings and seminars, one to one coaching, teleseminars, webinars and a variety of consulting services.
Trainings and seminars can often reveal a coaching need. Coaching can also highlight a need that may be better served by training or other types of development. And consulting can happen at any stage or all stages of the work we do with clients.
High impact programmes, focused on achieving sustainable change and a measurable return. Click here to find out more.
We provide coaching programmes for individuals and work with people at all levels of organisations. For more details click here.
We also provide a personal coaching service, so please contact us if you want to find out more as these are customised for the individual.
We offer Sales strategy and Pitch development as well as support with Change & Transition.