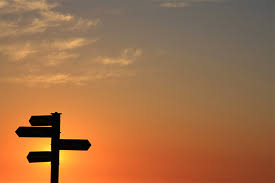 A few years ago, I was in a group exploring the nature of creativity.
We began by exploring our inspired vision and goals. We were answering questions like "What would you love to create?"
As I began to share my own 'inspired vision', I realised I wasn't feeling inspired and it caused me to reflect. Why wasn't I inspired by it anymore? After all, it was something I'd been talking about creating for a while. So I asked myself again "What would you love to create or bring into being even it doesn't seem possible?".  I wrote something down. It made me smile just thinking about it.
Then we explored the next part of this particular creative process – the Current Reality. This is about reflecting on questions such as "What is true about the current situation?" "What's the reality around this right now?". The first thing I wrote down was "this is a silly idea!!!".
By the end of the session, it had gone from a 'silly idea' to a project with legs. I had a bunch of people keen to be involved. I had phone numbers, domain names purchased, offers of help and I was ready to progress it.
I learnt something very important that day and I think it's a common issue for many people. I learnt that whilst I thought I was going for what I really wanted, I realised that I sometimes go for what I think I can get. This a key distinction. And lots of people fall into the same trap.
Yes I have some very plausible and sensible goals or aspirations. And yes, they make good business sense. They could work in reality BUT …..they don't light me up inside. They don't have that mysterious X factor.
And yet I have some other dreams and aspirations. They seem big and scary and way outside my comfort zone. In addition, I can't see a strong business case and they seem a little impossible if I'm honest.  But when I think about them as a reality, I get a deep feeling. The thought of making them a reality makes me smile or laugh. I get butterflies in my stomach.
So here's my question for you –
are you going for what you really want in life, or just what you think you can get?
Here's another example of how this showed up recently. A friend was offered a 'great business opportunity'. She's in the process of deciding how she wants to earn a living, having stepped away from the corporate world to be a full time Mum. She gave me all the sensible reasons why this new business opportunity was perfect. I was almost convinced. But then I remembered her talking about how much she loves writing. She lights up when she mentions it. There is so much energy when she talks about it, so I reflected this back to her. She continued to justify the sensible money making options available to her.
I invited her to 'follow the feeling' rather than follow her well meaning intellect. I explained that this might be a more authentic direction for her to take because that deep 'knowing' feeling is a far more reliable way to connect with what you really want to do (in any given moment).
When she called me the next day, she said that all the confusion and heaviness around choosing a direction had evaporated. She had received an email about a well paid project and she noticed she didn't feel any inclination to call them back. She was also turned down for a piece of work because her fees were too high and she said she didn't feel in the slightest bit disappointed. Yet when she thinks about writing, she feels excited and her energy immediately increases.
She now wants to get into action and it feels effortless, even though she doesnt know quite how it's all going to work. But what she does know, is that she can take the next step. And then the next one after that.
So I invite you to listen to the feeling. It's your internal compass. It's always there and it's giving you valuable signposts and information. You just have to tune in and let it do its job for you.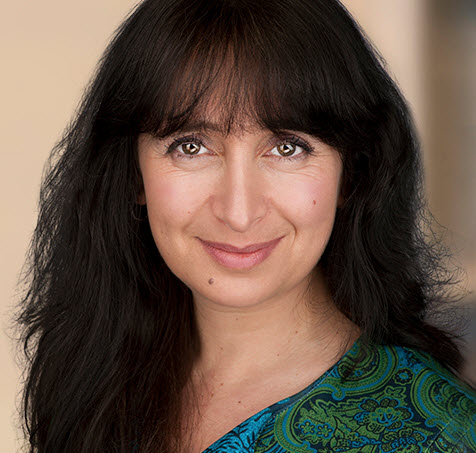 Chantal Burns
Executive Coach, Speaker and Bestselling Author of
'INSTANT MOTIVATION: The Surprising Truth Behind What Really Drives Top Performance'