Contact us
Please get in touch via:
Telephone
 +44 (0)7958 224 175
Email
info@starconsultancy.com
chantal@starconsultancy.com
You can also visit www.chantalburns.com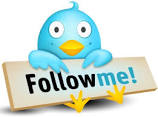 I am not going to stand here and tell you that this course of Chantal's will transform your business on its own, but I have attended many presentation and teamwork training courses in my career; some have been very good, and the lessons learned have stayed with me, but The Art of Seduction course is outstanding in my mind. I say this because, for me, it captures the best of techniques and has changed the way I approach putting across my point of view in business.

I would say that any one who goes on this course, looking back after the two days it takes, will be absolutely delighted and amazed at the difference it has made to them personally.
Alan Wilson
Head of Consulting and Solutions, Leading UK Media agency