Contact us
Please get in touch via:
Telephone
 +44 (0)7958 224 175
Email
info@starconsultancy.com
chantal@starconsultancy.com
You can also visit www.chantalburns.com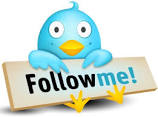 Chantal's commercial experience has given her a great well of experience to draw upon. Her professionalism and attention detail created just the right atmosphere for her to acheive some great results as well as great feedback whil mentoring senior business colleagues within the organisation I run. In her line of work respect is definitely earned!!
KHALIL IBRIHAMI
Founder, Unanimis