Contact us
Please get in touch via:
Telephone
 +44 (0)7958 224 175
Email
info@starconsultancy.com
chantal@starconsultancy.com
You can also visit www.chantalburns.com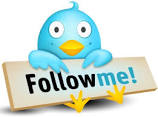 Chantal, Thanks again for your time. I really felt we covered some important ground which has helped me reassess my life and make some important and far reaching changes. I was particularly impressed by your ability to manage our sessions so that they felt quite distinct from each other, but there were key threads that ran through them all. Given the amount of time, I really hadn't thought that we would be able to explore these issues in such detail, nor make such progress. I feel more confident, more content and ready to challenge myself, but with more self awareness now.
Vicki Papworth
Senior Manager, DTA