Contact us
Please get in touch via:
Telephone
 +44 (0)7958 224 175
Email
info@starconsultancy.com
chantal@starconsultancy.com
You can also visit www.chantalburns.com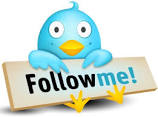 I've worked with Chantal developing training programmes for the management team I was part of and her innovative, creative and fun approach to training blew the competition away! I have also benefited from some coaching from Chantal and her warm and engaging style - along with her immense expertise has helped me immeasurably in many ways... I wouldn't hesitate to highly recommend Chantal.
Martin Wingfield