Contact us
Please get in touch via:
Telephone
 +44 (0)7958 224 175
Email
info@starconsultancy.com
chantal@starconsultancy.com
You can also visit www.chantalburns.com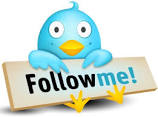 I hired Chantal as a trainer and coach in my capacity as Head of Management Development at ITV. I have been thoroughly impressed with Chantal's approach to her clients and her work. She is passionate about helping and empowering others, and this comes across in a very engaging way, in all her interactions and interventions. She not only knows her subject inside out, but she lives and breathes it too. The feedback I have had from the beneficiaries of her work at ITV has been outstanding and I would not hesitate to recommend her as a consultant and coach.
SEREN TREWAVAS
Chartered Psychologist and Learning & Development Specialist