Contact us
Please get in touch via:
Telephone
 +44 (0)7958 224 175
Email
info@starconsultancy.com
chantal@starconsultancy.com
You can also visit www.chantalburns.com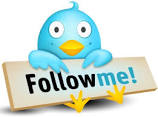 We hired Chantal when I was New Business Director at Mindshare to create and run a bespoke pitch training workshop. The entire senior and middle managment team went through this course over three years and everyone who returned from the course did so with renewed enthusiasm, passion and creative ideas for working on new business pitches. It was a well constructed and highly enjoyable course that got even the most cynical people enthused.
Sandra Collins