Aikido is often described as the peaceful martial art because to be successful, strength, speed or aggression is not required.
With Aikido, the movement and energy of an attack is redirected without the need for force.
The Aikido Strategy is about using what someone gives you in a
conversation to re-direct their energy and attention so that they;
- discover something new
- realise the benefits of your ideas
- change their mind
- make a commitment
- take action
*
any or all of the above
The way to do this is to ask questions. In order to even process a question, you have to
re-organise how you are thinking about something. And that's what influence is about – helping people to see things differently.
Aikido Strategy Questions include:-
1. How do you know [-------]?
When you ask this question, you are gently challenging any
assumptions or beliefs in relation to the subject being discussed. It's very powerful to unearth insights or new understandings about a given situation. This can open up new
possibilities to explore further.
2. What if you did [------] ?   or
What if you didn't [------] ?
For example, you'll hear people say
"We can't do x" or "It won't work"
These questions will reveal any perceived limitations and implications. It causes people to re-evaluate or re-consider something they may have previously 'written off'.  You can then explore their responses more fully to unlock opportunities that may otherwise remain hidden.
(Often, people don't stop to consider the assumptions they've been making. In fact, they often don't even realise they are just assumptions and not facts!)
Asking "What if you didn't —?" is a great question to reveal the potential costs if they don't take action. People are often more motivated by what they will lose, rather than what they will gain.
For example "What if you didn't question things fully –  what's the potential cost to you?"
(in terms of missed opportunities etc)
*
you can also ask the 'how do you know' question in combination with these.
3. What would it mean for [you/the business] if ——–?
or What's the real value of [making this change]?
When someone tells you what the value of your ideas are to them, they are essentially selling it to themselves.
It's a simple fact that until people recognise and buy into the benefits of your idea/solution, they won't take action.
Whilst it's crucial to know how to position and communicate the value of your ideas/offer, it's even more effective if the other person convinces themselves.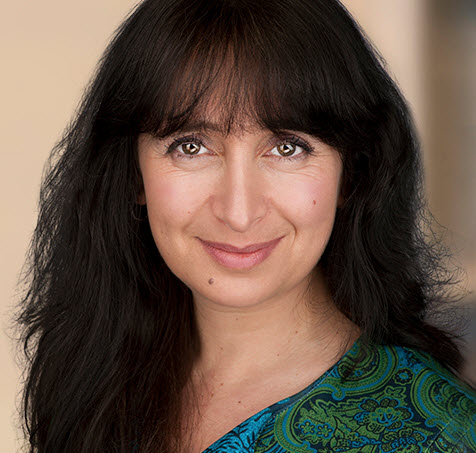 Chantal Burns
Executive Coach, Speaker and Bestselling Author of
'INSTANT MOTIVATION: The Surprising Truth Behind What Really Drives Top Performance'