I was coaching someone recently and she said
"I want to have more of a voice when I'm in meetings or with groups. I want to have more presence".
Now this struck me because I had noticed in our time together that she seemed quite pre-occupied. She had what I would describe as a busy mind. As we explored this together, I got an insight and I want to share it with you.
This person, let's call her Alison, was showing up at meetings, presentations and other business events but in reality she wasn't really showing up.
She was there in body but not in spirit because she was distracted with her own thoughts. Her attention was directed inwardly.  She was focused on how she didn't have a voice. Yet she said she wanted to make more of an impact in business situations – to have more presence.
So what is Presence?
Here are some definitions of this magnetic quality:
The ability to command people's attention /  Impact  / Charisma
There seems to be one defining attribute that is common to those who have charisma.
When they are with other people, whether 1-2-1 or with a group, you feel like they are 'with you'. It's that person that you meet at a party or a business event, and they talk with you like you are the only person in the room. You feel genuinely heard. They are fully present rather than mildly distracted.
When you're caught up in your own thoughts, you are 'mentally' absent from the people around you.
You recognise it in others. And the recognise it in you.
Presence is being in the present moment (not in your head).
So I offered Alison the following possibility
"The more present you can be with others, the more presence you will have".
The question I often get asked is "how can I have more presence?"
In my mind, the simplest way to achieve that is to make yourself less significant!
What really gets in people's way and stops them connecting, listening and making impact, is their own self consciousness and self interest.
Rather than attending to the other person, they have a thought party in their heads!
They chatter away with stuff like;
"I hope they like me, I'd better say the right thing, what if I don't say the right thing, what if I screw up, This is boring, Why am I here, She doesn't seem very interested,
I wonder if i'll get to the gym"      bla bla bla.
So the best thing you can do is metaphorically take yourself out of the picture. Turn down the volume, or better still, turn off the chatter in your mind and just BE with the people around you.
The moment that you make them more significant than you, is the moment you're back in the room!
When people feel that quality of attention from you, they will want to be around you more. You'll get back what you give. Presence is a magnetic quality.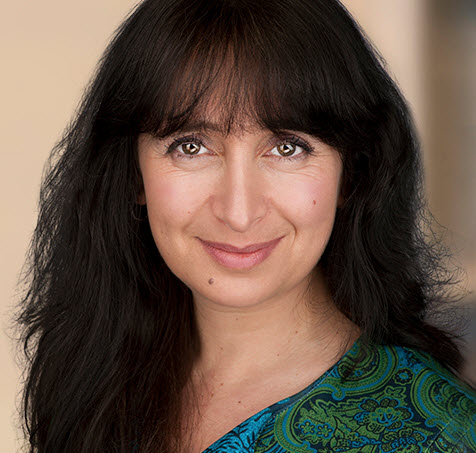 Chantal Burns
Executive Coach, Speaker and Bestselling Author of
'INSTANT MOTIVATION: The Surprising Truth Behind What Really Drives Top Performance'